Want Jennifer Aniston's City Celeb Style? This is how to copy it!
We love Jennifer! we just do. She recently took a trip with boyfriend Justin Theroux to lovely, lovely Paris, and after a change of clothes after landing, Jennifer became city chic in a matter of a camera snap.
Jennifer chose to roam the romantic city in a classic-slash-cool look: a navy ultra-amazing double-breasted blazer with gold buttons, a white tank (oh so classic), cuffed jeans, super comfy (perfect for that city chic look) Superga trainers. She topped off the outfit with mirrored aviators, a brown bag and a printed Balmain scarf.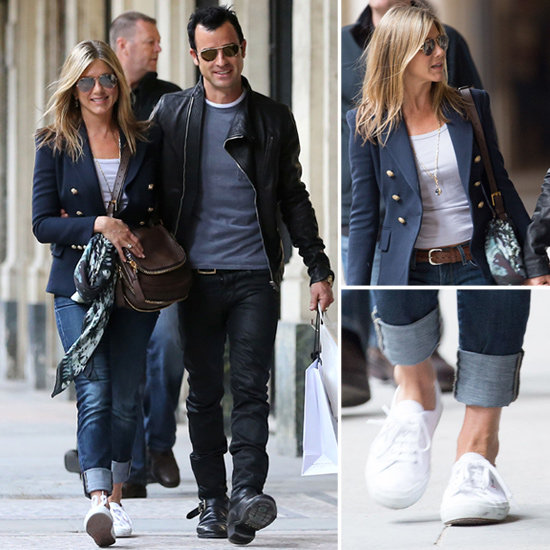 (photo from: celebstyle.com) 

If you have a city break coming up, then you'll want to look cute, hot, sophisticated and all round Jennifer-tastic! Take a leaf out of Jennifer's laid-back chic look on one of your days out and about and make those locals feel like they should be copying you!
(Source: celebstyle.com)
Tweet